15 Funny Things My Gym Taught Me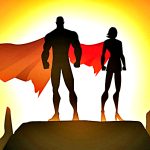 photo by steve & jenna copley
The gym's a silly place if you really pay attention. Because Wednesday is nothing more than a reminder there are still two more days to the workweek, I thought some musings might make for an entertaining break:
1. Old women have confidence, but sometimes that's not a good thing. Eighty-year-old fake-n-baked woman at my gym with strange stomach wrinkles who wears a white sports bra and old spandex, I'm looking at you.
2. Leg presses tone your butt. Just when you think you've pumped your quads into submission you feel a deep ache in the butt. Yup, the exercise works that bigtime.
3. If you plan on doing reverse crunches, yoga, or other twisty poses, loose shorts aren't the best idea. Thirtysomething woman who wears short shorts (and, thankfully, underwear) to contort, I'm talking to you.
4. Vitamins, protein shakes, workout clothes, and water double in price when they enter a gym.
5. 7 pm is the worst time to hit the gym if you plan to use cardio equipment, free weights, weight machines, Bosu balls, exercise balls, the exercise mat…
6. Modesty isn't always the word of the day in the locker room. That's unfortunate.
7. People who chit chat on their cell while stair climbing don't get the whole exercise thing.
8. Lots of times, men wimp out faster than women.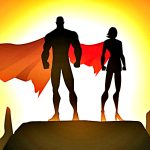 photo by d_vdm
9. The more muscular the man, the more likely he is to check himself out in the mirror.
10. Wet machines aren't always the result of sanitizing spray.
11. If you're only going to wear a sports bar, make sure it isn't pink and shaped like a push-up.
12. Some people are coordinated enough to dance while running. (Not me.)
13. Some people are rude enough to loudly laugh and point at dancing runners.
14. An hourlong TV show makes cardio fly by.
15. Irony rules. You can get your heart racing with cardio, pump yourself up with weights, get a protein-packed smoothie, buy a gazillion bottles of vitamins, get a massage and … hop in the tanning booth?
Do you have any funny gym tales?