February Gift Guide & Happy Birthday, Sis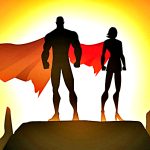 photo by scarleth white
Ah, Monday. You seem to sneak up on me like a creepy stalker. Sometimes I wish you'd go away.
But not today. That's because this Monday is my sister's birthday. So, Happy Birthday Jill! We won't be getting together for her special day because she's about 450 miles from where I live. But I'll suck it up and eat a birthday dessert in her honor. (Selfless, I am.)
If she did live around here, I would have bought her a ticket to Shutter Island this weekend. The Man and I went on Saturday, and I'm still thinking about the movie. It was packed at 3 in the afternoon, and I was petrified I wouldn't get to straighten my legs to prevent my knees from killing during the entire movie. (If any of you ever see me at the movies, I'm the rude girl with her legs resting on the seat in front of me. Talk about me behind my back but don't sit in front of me. Let's just say an hour with bent knees is pretty much torture.) Lucky for me, no one sat there. Whew, crisis averted.
I won't go into too much detail here since you really need to see the flick for yourself. I will say Leonardo DiCaprio delivers a killer performance as always. I'll also mention that I love Martin Scorsese's work and this film is no exception. And I'll let you know that there's a twist to the story that makes you want to watch the movie all over again once the credits roll. That's all you're getting. Now go. Go see it.
In honor of my little sis's birthday, I wanted to give you a few good gift ideas. And, no, none of these are what I got her. (It's a surprise, folks!)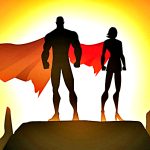 photo from anthropologie
In honor of my sister, the bookstore lady.
Penguin Classics
I can't explain the love I have for these retro redesigned clothbound books. My mother got me four for Christmas, and they're even more beautiful in real life. It makes me wish all hardcover books were designed with such care—instead of covered with a paper jacket. But don't worry, you don't have to be a bibliophile to enjoy. They're pretty enough as decoration. (Though I'd cry a little if you didn't at least crack Jane Eyre or Great Expectations.)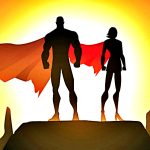 photo from the poster list
What I tell myself every day.
The Poster List
Maybe it's just me, but sometimes life just seems to suck. Perhaps a big poster like this—framed and hung above my desk at home—would keep me in line on days when I think, "My knees will never get better!"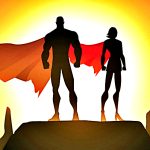 photo from savannah bee co.
Savannah Bee Honey
I'd never buy myself a $23 bottle of honey, but isn't that the point of giving gifts? If not, let me know and I'll swing by the grocery store to pick up a squeezable bear of honey. Kidding. This glass flute
is gorgeous for gifting, but it also contains organic acacia honey, a sweet and mildly floral variety from the southern Alps in Italy. I know, fancy.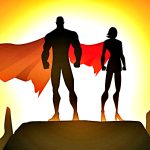 photo from space nk
Pure relaxation.
Diptique candle
Let's start with the obvious: These candles are expensive at $60 a pop. As in, really expensive considering your friend is just going to burn 'em. Now that we're past that, consider this the ultimate you're-a-great-friend gift. The candles are made of paraffin wax with all-natural fragrances and are hand poured—which partly explains the price tag. The designs are understated but still elegant. And each candle lasts for 50 to 60 hours. My favorite part? The scents aren't overpowering. Rose is simple and feminine; Tubereuse—my favorite floral since a co-worker introduced it to me years ago—is stronger but intoxicating.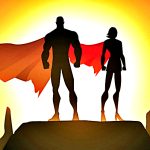 photo from ice milk aprons
Seriously gorgeous.
Ice Milk Aprons
I came across these aprons last week, and let's just say they made me want to bake a cake. They're retro in a very elegant sort of way, and unlike a lot of other high-end aprons I've seen, they're beautiful by being simple, not flashy or funny or ironic. Ashley, Ice Milk's creator, started sewing the aprons with her seamstress grandmother in mind.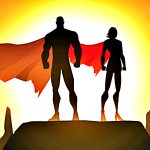 photo from men's health
Goodbye flyaways.
Lululemon headband
C'mon, who doesn't wish for something from the yoga outfitter's overpriced line? If you're buying a yogi pal a tank and pants, throw in a hair wrap for $9. It comes in 11 colors (Faded Zap is adorable), and it'll help keep flyaways out of her face. Because that happens to everyone, right? Right?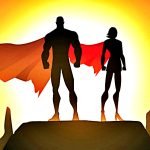 photo by foundryparkinn
The ultimate relaxation. Can I do this every day?
How about a gift no girl can turn down: A gift certificate for a spa. I think the best way to pick a winner is to ask around. Those fancy-schmancy places that offer fish pedicures and snake venom facials (yes, they exist!) will do more for your wallet—as in, miraculously make it empty—than your skin. Stick with places that offer tried-and-true services like deep tissue massages, classic facials, and simple pedicures in case your friend doesn't feel like being covered in poison for beauty's sake.
So, what's the best gift you've ever given or received? Anything on your current wish list? Oh, an while you're in the comments, give a birthday shout out to my sis.