Cold Feet Fix: Super Warm Socks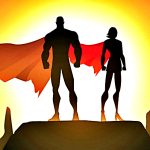 photo by eddie bauer
I have cold feet. All the time. No, really. Little-known fact about me: I have Raynaud's disease, a condition that makes my fingers and toes get all cold and numb in response to temperature or stress.
The small arteries that bring blood to the skin narrow and limit circulation. So, yeah, my fingers and toes turn purple then white when the temps drop below something like 70. And then the fun starts: Once they start to warm up, the blood rushes to my digits and they burn like I've been holding them under hot water for 10 minutes.
As you can probably imagine, it's my mission to keep my extremities—especially my feet—warm in all climes, but especially during the brutal winter. Last week, when I was shopping in a real mall for the first time in ages, I found the perfect socks at Eddie Bauer.
And when I say perfect, I mean they're made for mountain climbing. Don't judge. My new most favorite thing is super comfortable (read: no itchy wool), has weaving at the arch for extra support, wicks moisture, and keeps odor at bay. Oh, and did I mention that they're super warm? Well they are. Which means I haven't had to hold my toes under scalding water this week.
Oh, and here's a disclaimer for you: Eddie Bauer didn't send these sock to me for free. They didn't pay me for this post. But, Eddie, if you're out there, feel free to send me some. Feel free to pay me. Just sayin'.
You don't have to have a feet-freezing disorder to need a comfy, warm pair of socks. It's winter people. So if you need to do some toe warming, check 'em out.
Do you have any favorite winter weather wear?