Breakfast Dilemma: I Need Your Help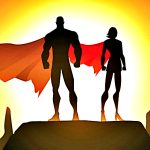 photo by avelino maestas
Yes, I know oatmeal is good for your heart, yada yada yada.
Somewhere between my first and third bites of oatmeal this morning, I realized a profound truth in my life: I'm sick of it. Not life—oatmeal. I've been eating the same breakfast at my desk since February 2008.
I'd never been an oatmeal girl before. Then I tried Quaker Simple Harvest, packets of instant oats with add-ins like pecans and flaxseeds.
I soon graduated to plain oats that I mixed with my own flaxseeds and a topping of the week, like brown sugar, cinnamon, apples, honey, apple butter, or berries. At first, I so loved my new breakfast food that I ate it on weekends, too. It took about a year for that novelty to wear off. After that, I stuck with a strict workday-to-weekend ratio: 5 bowls of oatmeal per week and 2 freebie breakfasts of eggs, cold cereal, pancakes, whatever.
But recently, after days of eating fewer and fewer bites of my morning oats, I realized I'm bored. And, to be honest, the idea of oatmeal kind of makes my stomach turn. Two years of the same food is a long time, people. A really long time. Even I, a creature of habit, will admit that.
Here's my dilemma. I'm stumped on a replacement. Sure, I can sub in a couple slices of toast with peanut butter. But I don't see longevity there. And there are a few rules and regs:
I must be able to make it the night before. There will be no last-minute breakfast making for me in the morning. It's hard enough as it is to roll out of bed in the morning. I can't spare an extra five minutes to whip up a meal. Crazy? Possibly. True? Absolutely.
The only at-work prep I can do is microwave, toast, or use a toaster over. Ovens are out. Using crazy tools is out. In fact, I have to be able to spoon or slice the breakfast with the infuriatingly fragile eco-friendly silverware my work provides. (In case you were wondering, it disintegrates with heat or excessive force, like that used to cut through lettuce.)
This goes without saying, but it has to taste good and keep me full until lunch.
So, you've probably already guessed, but I'd like your help. Got any great breakfast ideas that will save me from oatmeal? If you eat at your desk like me, what do you make?